Ethically
Sourced

Affordable
Crystals

Packed
with Love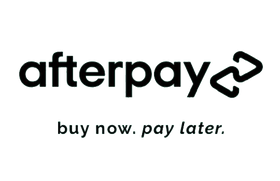 Flexible
Payments
CRYSTAL POWER SET
The perfect foundation for any crystal collection.
This set contains four of the most powerful and popular tumbled gemstones, along with a fabric bag and information card highlighting the stones strengths, healing benefits and meanings. 
The four crystals we've selected to start you on your crystal journey are:
AMETHYST: SOOTHING | PROTECTION | WILLPOWER

Amethyst is a natural stress reliever that calms and soothes your emotions clearing negative energy and creating a protective energy field. Great for mood swings, irritability, sadness, grief or anger.  It helps to balance emotional highs and lows while encouraging honesty and self-control. Great for overcoming addictions and supporting willpower.
CLEAR QUARTZ: HEALING | CLEARING | CREATIVITY
Known as the master healer and recognised as the most powerful and versatile healing stone. Clear Quartz is said to increase intuition and psychic abilities, and to amplify, focus and transform energy. Clear quartz strengthens your aura, helping you feel better, more happy and re-energised.
CITRINE: SUCCESS | STRENGTH | ABUNDANCE
Citrine attracts wealth, abundance, joy and strength. This little ray of sunshine brings a bright energy to your life in so many ways. Citrine provides clarity, positivity and joyous transformation. Find your inner strength and abilities, unlock your soul's potential and attract prosperity

ROSE QUARTZ: LOVE | HARMONY | CALM
The universal love stone. Rose Quartz opens the heart and restores peace and harmony in all types of relationships. It brings gentleness, forgiveness and tolerance, whilst clearing out anger, jealousy, resentment.  Rose quartz assists with healing the heart by clearing out any old or negative emotions.