Infinity Sun Catcher GOLD

Ethically
Sourced

Affordable
Crystals

Packed
with Love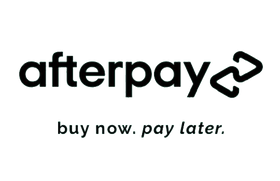 Flexible
Payments
Welcome a loving and calming energy into your environment with the Crystal Sun Catcher! This beautiful sun catcher is perfect for brightening up any space with a steady flow of calming energy. It also adds a delightful touch of sparkling style to your interior décor. Whatever room you put it in, it's sure to bring positive vibes and an inviting atmosphere!
Each uniquely crafted crystal sun catcher features alluring crystals that create a dazzling display of light and colour when beamed through and refracted around the room. These mesmerising effects create an incredible ambiance as well as inspirational feelings of love, joy and compassion. So why not add one of these stunning sun catchers to your home?
Not only is it beautiful, but it also has powerful healing properties, with its ability to disperse negative energies. Its delicate balance brings inner peace and calmness while holding strong grounding capabilities - ensuring you feel centred & connected even when times are tough.
The Crystal Sun Catcher may be small, but its tranquil influence can go beyond any limitations – bringing tranquility and renewal to any home or office!