Ethically
Sourced

Affordable
Crystals

Packed
with Love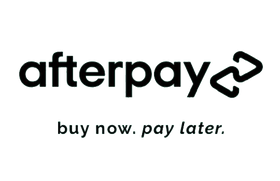 Flexible
Payments
Chakras Intro
There are seven main chakras - each corresponding to a certain name, colour and location in the body.  Chakras are the energy points (spinning wheels) that are responsible for our emotional and physical wellbeing. 
Each Chakra corresponds to energy flow through its dedicated location in the body, responsible for specific feelings, emotions and spiritual states.
Our chakras must stay open and aligned so that energy doesn't remain "blocked" and can flow freely.  Crystals aid in energy flow and balance for the chakras. 
Chakra Set Details
Our chakra set contains 7 premium polished, tumbled gemstones.
The sets come inside a fabric Your Crystal Chakra bag, and an information card highlighting the crystals/gemstones their strengths, meanings and healing benefits
CHAKRA 1: ROOT CHAKRA | RED JASPER
Connects us to our true self, honouring limitations, embracing life with courage & action.
CHAKRA 2: SACRAL CHAKRA | CARNELIAN
Connects us to our emotional self, enriching intimate feelings & relationships.
CHAKRA 3: SOLAR PLEXUS | TIGERS EYE
Connects us to our physical self, enhancing the body's health, inner strength, courage & vitality

CHAKRA 4: HEART CHAKRA | GREEN AVENTURINE
Connects us to unconditional love bringing harmony, forgiveness, sincerity & compassion.
CHAKRA 5: THROAT CHAKRA | SODALITE
Connects us to the expression of universal truth, reinforcing communication, speech & healing.
CHAKRA 6: THIRD EYE CHAKRA | CLEAR QUARTZ
Connects us to our spiritual self, bringing guidance, wisdom and creativity. Purifies thoughts & feelings.

CHAKRA 7: CROWN CHAKRA | AMETHYST
Connects us to our unconscious self, heightening our imagination, understanding and intuitiveness.