Ethically
Sourced

Affordable
Crystals

Packed
with Love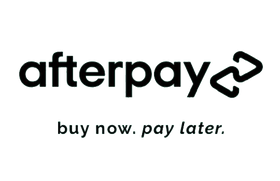 Flexible
Payments
Facial Gua Sha is a massage technique designed to relieve tension in the muscles of the face, boost blood circulation, and encourage lymphatic drainage to banish bloat. It helps break up fascia, the connective tissue that hugs muscles but can sometimes interfere with optimal circulation.

ROSE QUARTZ: LOVE | HARMONY | CALM   
The universal love stone. Rose Quartz opens the heart and restores peace and harmony in all types of relationships. It brings gentleness, forgiveness and tolerance.
GREEN AVENTURINE: GOOD LUCK | ABUNDANCE | SUCCESS
The stone for good luck and prosperity, Green aventurine instills purpose, creativity and drive. The stone emanates a loving, calming energy - aligned with the heart chakra. Green aventurine works with your energy field to clear out the old, and instil a new found sense of confidence in your life. Allowing joy, luck and abundance to manifest in your life. 
CHEVRON AMETHYST: AWAKENING | GROWTH | CALMING

Chevron Amethyst is a banded combination of amethyst and white milky quartz. This stone has all the properties of amethyst - soothing, calming, protecting; plus a few special features that make it excellent for personal growth and spiritual awakening. This is a great peace for relaxation, self-discovery and higher states of consciousness
Expect natural variations in crystal for each Gua Sha. The smoothness of the edges is the primary function of the Gua Sha we inspect each stone to ensure the edge is not rough or sharp. It is normal for natural indentations to be present which are characteristic of a natural crystal stone and do not adversely affect its use or performance.