Ethically
Sourced

Affordable
Crystals

Packed
with Love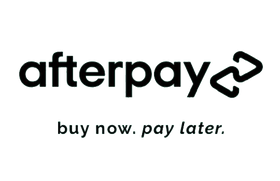 Flexible
Payments
Introducing our festive Christmas candles! 🕯️🎄
The "Hard" design brings the magic of the season to life with a beautiful play of light and shadow as the flame dances through the glass. It's a mesmerizing addition to your holiday decor that will enchant your guests.
Our scents will transport you to a winter wonderland with "Christmas Day," evoking the joy of the season, and "Candy Cane," filling your space with the sweet and familiar fragrance of peppermint treats. These candles are the perfect way to create a cozy and joyful ambiance. Light them up and let the festivities begin! 🎅🏼🎄
Note: These jars hold 185g and are a smaller size vessel than our previous candles.
We have a singing bowl candles also available in our Christmas fragrances. 
1. CHRISTMAS DAY
Crystals: Amasonite & Garnet
Top notes: Coconut
Mid notes: Mimosa, Lilac, Violet
Base notes: Caramel, Amber, Cashmere, Musk
2. CANDY CANE (VEGAN friendly)
Crystals: Carnelian & Garnet
Top Notes: Peppermint, Citrus
Middle Notes:  Mint, Sugar
Base Notes: Vanilla Bean
DIRECTIONS:
Place candles in an area with limited draught, away from pets, children and flammable materials. 
Please trim wicks before each use to prevent soot forming on the glass.
Do not burn less than 2 hours at a time. This ensures the wax melts all the way to the edge and prevents "tunneling" for future burns. 
Please remove crystals from candle after first use. Once the wax has melted, carefully remove the crystals with a teaspoon or other suitable utensil.